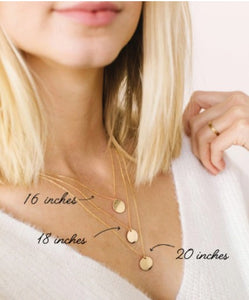 Measuring for Length
To determine your desired length, choose where you want the necklace to sit on your chest. Take a string and wrap it around your neck—holding it at the desired length. Then, take the string and measure it with a ruler or tape measure.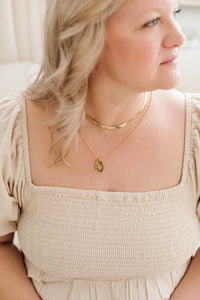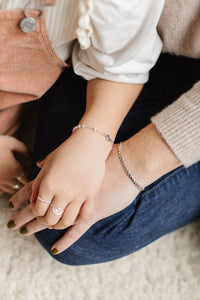 bracelet size
measuring for your bracelet
1. Take a measuring tape and measure your wrist where you normally wear a bracelet.
2. Add an appropriate length to the bracelet for a best fit. Please note lengths below.
- For a "Tight" fit: Add 1/4" to 1/2" to your wrist size
- For a "Just Right" fit: Add 3/4" to 1"
- For a "Relaxed" fit: Add 1 1/4"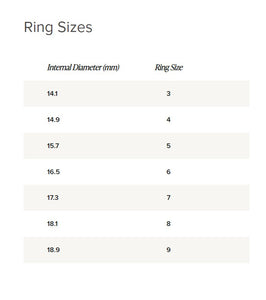 Find your perfect fit
1. Select an existing ring that fits the desired finger.
2. Measure the internal diameter of the ring (in mm).
3. Use the chart to determine your ring size.