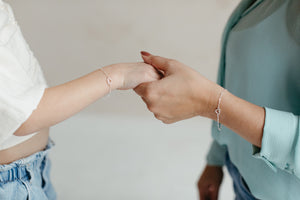 the spark bar - PERMANENT JEWELLERY
WHAT DOES THAT MEAN?
Permanent jewellery is custom fit jewellery with high end materials such as solid gold and sterling silver.
The jewellery is clasp-less, pain-less, and hassle-free. The process of choosing the chain and charms is the best part! Bring your BFF, sister, mom, daughter, significant other, etc. and get matching styles that are meant to be worn everyday for effortless style.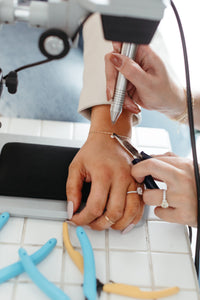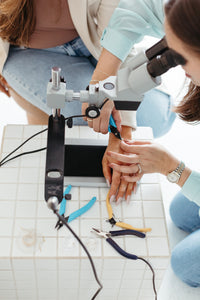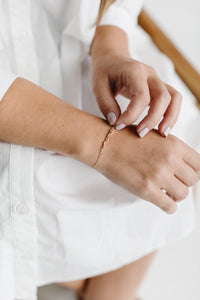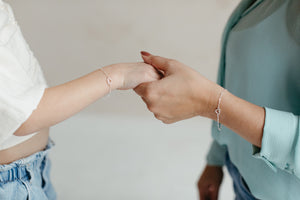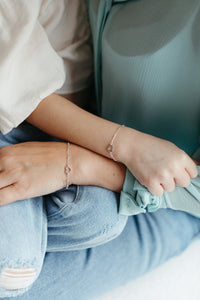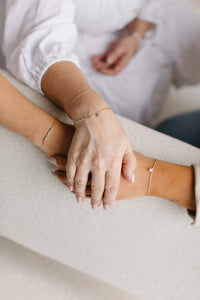 How It Works
01.
Choose a time slot to come in and get linked at Little Neary in Milton! Appointments are limited, so book in advance.
02.
CHOOSE YOUR CHAIN
Take your pick from our selection of sterling silver, solid 10k and 14k gold chains. Want more than one bracelet? Mix and match!
03.
GET LINKED
During your appointment, we'll fit your chain on your wrist and weld your permanent bracelet shut. Now you're linked for life!